Free AIC Product Catalog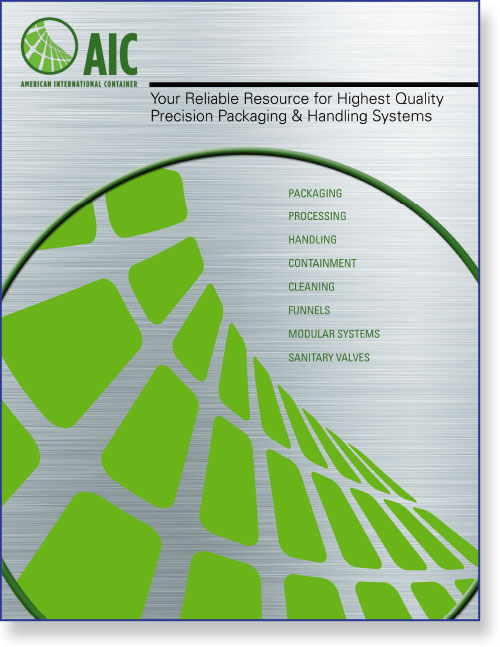 AIC provides material handling and packaging solutions for the specialty chemical, pharmaceutical, flavor and fragrance, food and beverage and cosmetic industries. Use this catalog to review our product offering. We also offer custom processing, lifting and cleaning systems your meet specific requirements.
Some of AIC products include the following:
Packaging-composite drums, stainless drums, plastic drums
Processing-ultra clean drums
Viscous product handling systems
Containment-high containment valves, dust free systems
Cleaning-Equipment washing systems
Funnels and modular systems
Custom fabrication services
Our products are manufactured in Germany and Switzerland and comply with all industry regulations. AIC offers immediately delivery from our Boonton NJ warehouse.