Containment and Transfer Systems
Best way to handle metal powders for your processes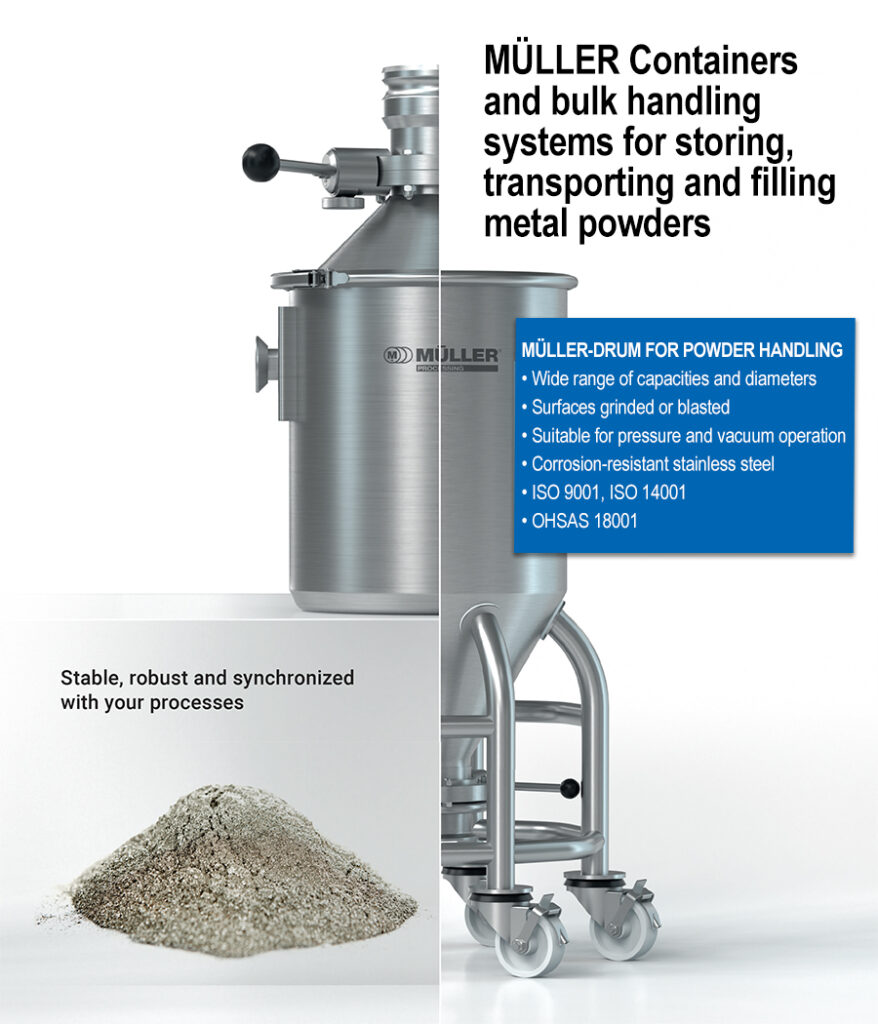 AIC/Muller USA provides low-dust powder handling systems for filling powder without releasing dust. Our flexible silicone cap provides flexible connection of a telescopic tube and ensures low-dust connection as soon as the telescopic tube is introduced into the silicone cap.
The silicone cap fits on every Müller system tube or flange. All openings can thus be safely closed with a silicone cap or with a cover clamping ring connection after the filling process.
The Müller low-dust powder handling can be combined with other Müller products and integrated at moderate costs in existing plants.
Connect with AIC Additive Transfer Experts
"*" indicates required fields
Learn more about our Containment and Transfer Systems